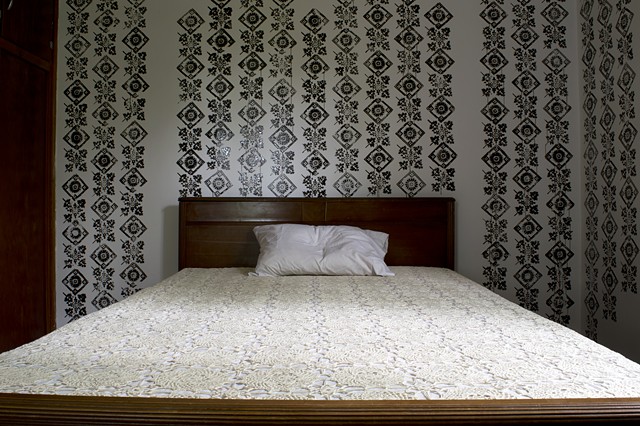 Honey, Baby
Raw clay, honey, antique bedspread
Installation for Farmhouse bedroom at ArtFarm in Marquette, NE
2016
honey, baby


Is it your soul, honey?
amber, sweet, reactive to heat, soothing
honey's trail:
drips
sticks
smears
taunting wet rags
holding a little tighter with each moment passed
an imperceptible ooze
ends in crystal;
grainy remains of what was
Trails.
Is it your soul, baby?
pallid dust of earth, dark, deep
reactive to heat, humidity, touch
haptic
in hands it maps curves
exposing the folds that make the whole
caught under fingernails, smudged
seeping slowly
into whatever it touches
Stains.
In honey, baby bubbles
grows with a quiet ebb and flow
familiar floating
drowning
slowly
in the sweetness
in the sorrow
On walls, it weeps
honey, baby.